SEASON 2023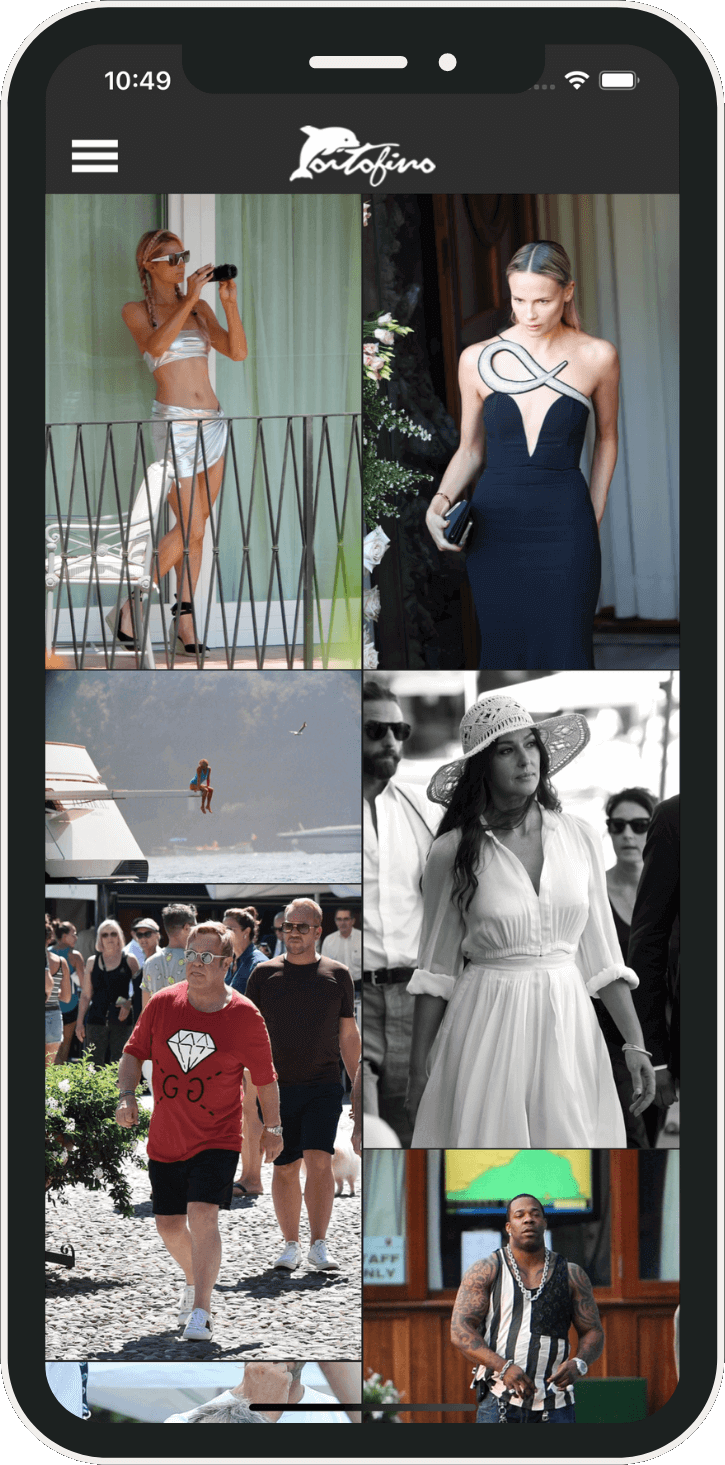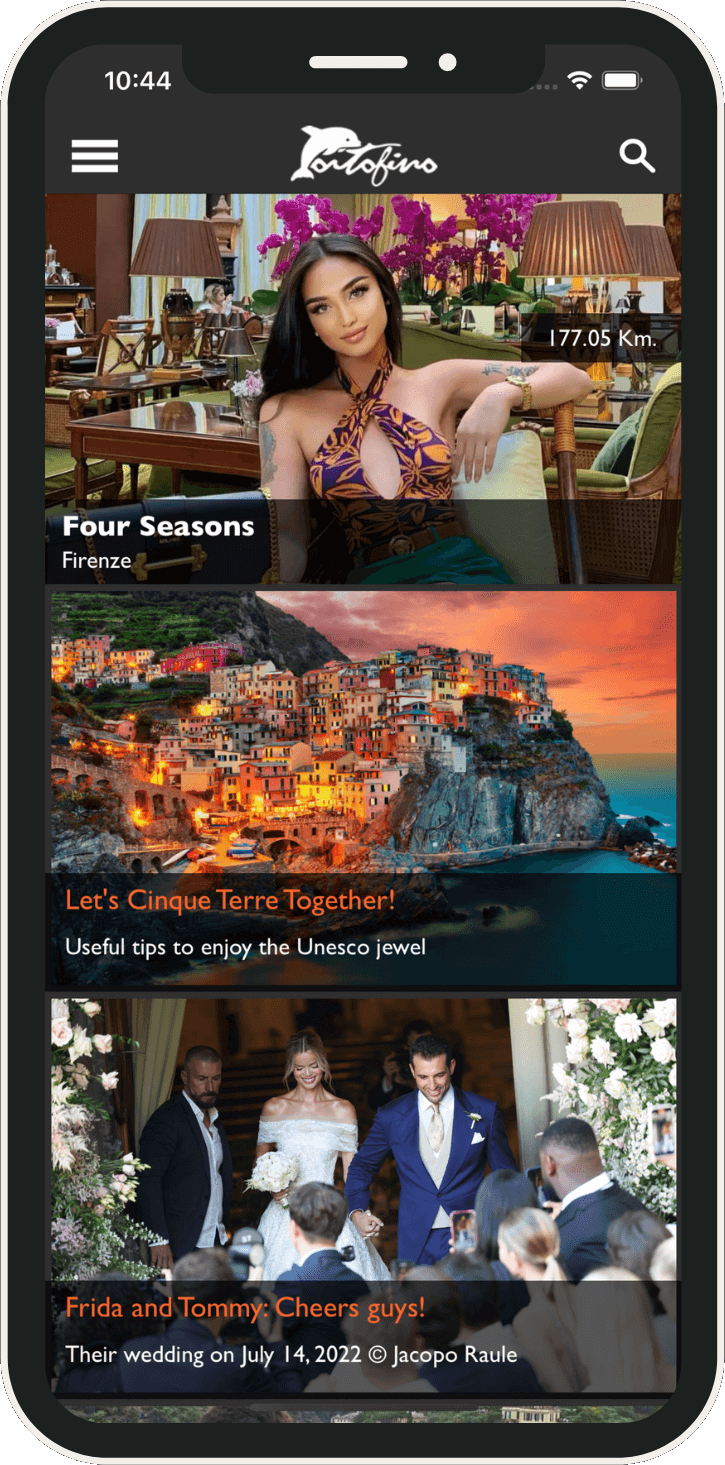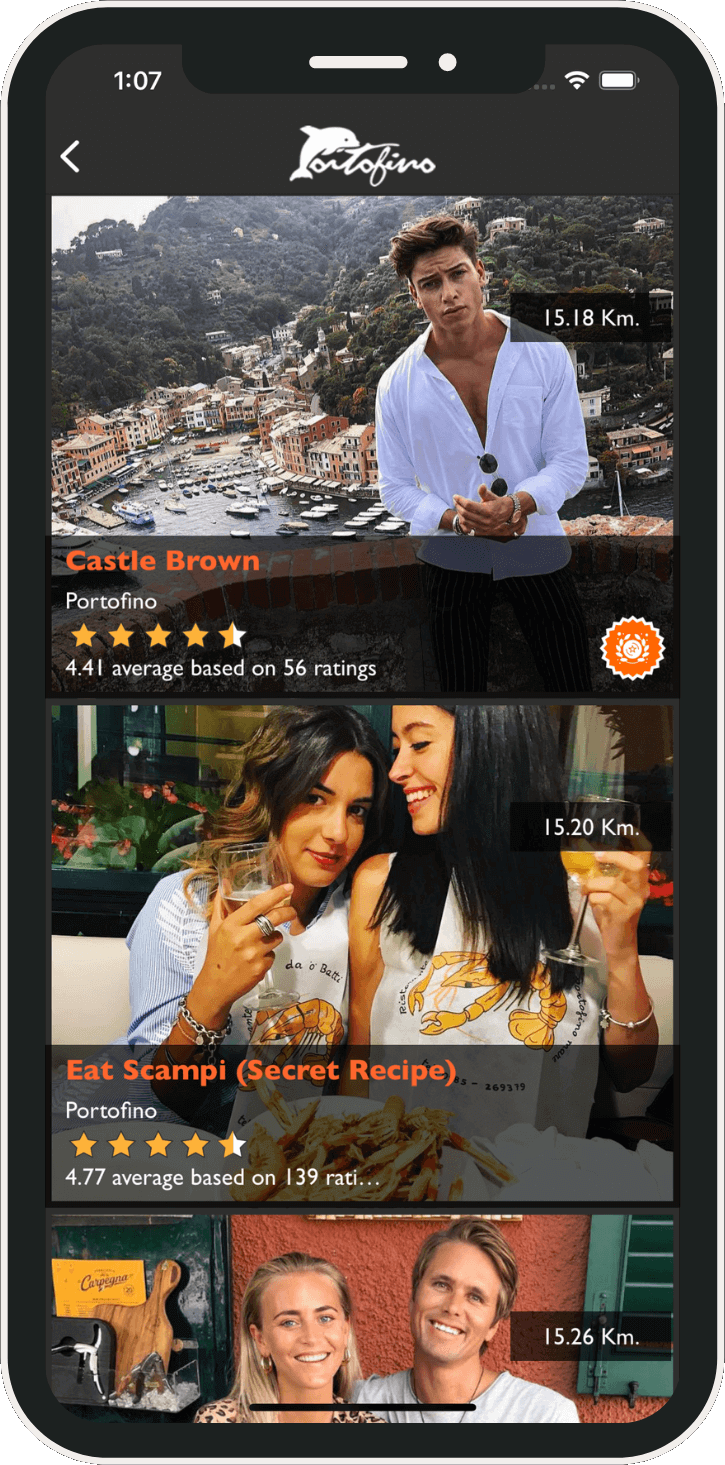 IPHONE, IPAD, and ANDROID: SEXY AND STYLISH.
Crazy trendy. Unique! You can search in this app by name, address, reviews, images, and GPS coordinates, make direct phone calls, send emails, and connect to your website. All the information is clear and easy to read, and they provide a pleasant, interactive experience on your smartphone. But that's not all, being in this app means exposing oneself to an exceptional international audience considering that it is distributed in 155 countries around the world through the official Apple and Google stores. From this App, you will be able to show your story, and your products with pictures and video, receive phone calls, show your website, and receive emails. The App is ready to drive your customers to you with the GPS function inside. Sounds good?
There is only one application on the App Store and Google Play named «Portofino», and that's us!
DESKTOP AND tvOS: INSTITUTIONAL.
It works with all operative systems and devices, no matter what is the maker, with any screen resolution. Our whole world is in Portofino.it®.
---
A WORLD APART
WHAT IT MEANS IN BEING PART OF OUR WORLD
Not everyone can be part of this world. We select and verify any small detail of every operator before accepting it. We know the value of our guests and what we represent to them. By linking your name in the App you'll link your business to a magical and famous world that's worldwide known as something unique and unrepeatable. You'll enter people's hearts and your brand will be reinforced.
Portofino is a world-wide known Italian hamlet and Portofino.it ® is the online projection of such a world and we interact with the exclusive handle of @portofino on the most important social networks in the world: Twitter, Facebook, Instagram, YouTube, Pinterest, TikTok.
On these platforms, our visitors get the chance to follow us by simply browsing @portofino.
OUR GUESTS LOVE THE BEST THEY CAN HAVE
A World Apart is not just passion: Our App involves special people with high resources and culture, interests, influential people who like to travel, and being at the center of attention. And this is not really enough. They come to Portofino and then spend a lovely time in the rest of Italy along the most important places as Forte dei Marmi and Versilia, Milan, Turin, Florence and Tuscany, Venice, Rome, Capri, Positano, Ravello, Taormina, and the Aeolian Islands. Finally, most of them come or go to Monaco, Cannes, and Saint Tropez: The sparkling Cote d'Azur. So, showing your business or products to A World  Apart makes really a difference! Being part of this world is a great value that we carefully grant.
To be part of this world, you need an invitation. Contact us if you think to deserve it.